I am often asked to "bring the salad" at friends and family gatherings.  AND, I am often asked for the recipe for my salad.  I've finally decided that it is time to share the secret recipe for "Tracey's Salad".
Get Ready……….
Wait for it…………
Here it is………….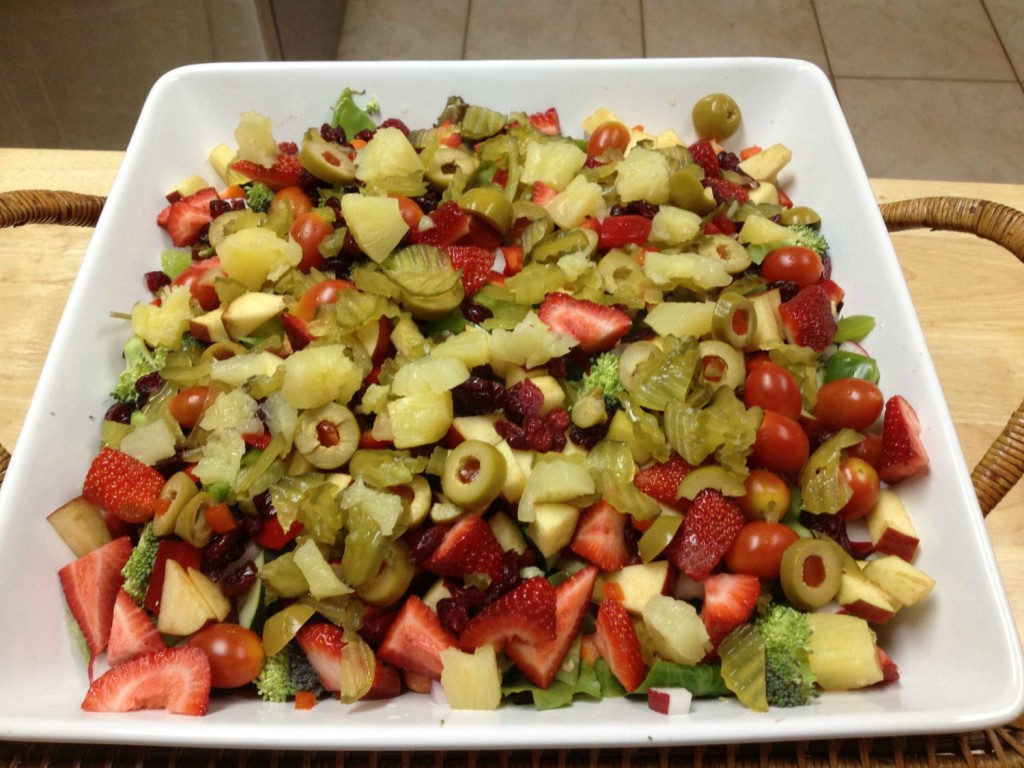 Tracey's Secret Salad Recipe:
Just put a little lettuce and mixed greens in a large bowl and then add everything else in the fridge and pantry that you can find.
Things like:
Strawberries
Pineapple
Apples – Green & Red
Orange Slices
Olives – Green & Black
Cranberries
Walnuts
Almonds
Tomatoes
Broccoli
Celery
Pickles
Radishes
Cheeses (all types)
Bell Peppers (all colors)
Onions (all types)
Carrots
Watermelon
Cantaloupe
And whatever else your taste buds are craving and that your bowl can hold.
That's it – That's the secret.  You are welcome.