Let's hear it for the Snipping Tool?  I too went – "WHAT?"
It's not a handy cutting tool to put in my workshop – this little handy tool is on my computer.  If you have Windows 7, you have the Snipping Tool.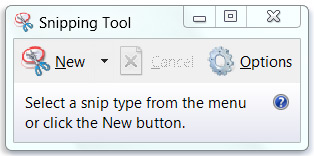 How did I find out about this neat little writer's weapon?  I found out when I was wanting to put screen shots in my post.  I know – screen shots are old but I never took the time to learn about them.  I'm glad I didn't waste my time way back – because not only did I not have to put screen shots in my documents – I now know a quick and easy way to "get 'er done"
Cool thing is that isn't just for a full screen shot.  You can just take a snip of any object on the screen and then click and you have it.  You can even write on it right then and there – make notes or draw circles and arrows.  There is a highlighter tool and an eraser in case you mess up.  You can share and/or save the image.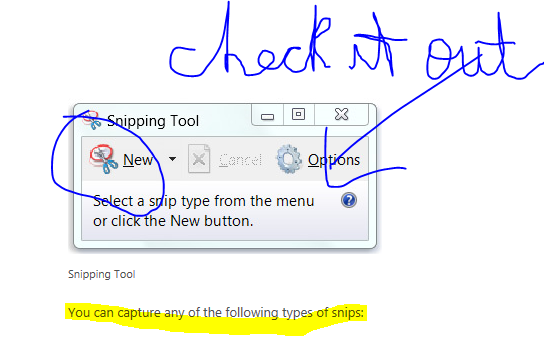 You can save the images as HTML, PNG, GIF, or JPEG file.
You don't have to just have a stiff rectangle Snip.  There are several different types of Snips.
Free Form Snip:  Draws a free-form shape around an object.
Rectangular Snip:  Drag your cursor around an object
Window Snip:  Let's you select a browser window or dialog box to snip
Full Screen Snip:  Captures the entire screen
To use the Snipping Tool:  Click the Start Button on your task bar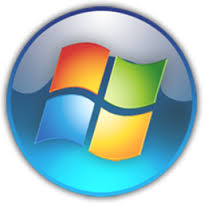 In the search box, type "Snipping Tool" and then click on Snipping Tool.  If you plan to use the Snipping Tool a lot, you can actual pin it to the Task Bar by clicking on the Snipping Tool in the Start Menu and drag it to your Task Bar.
When you click on the Snipping Tool and the program opens you will see this window.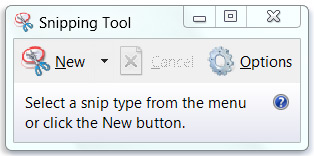 Click on the drop down arrow for "New" and you will have your choice of what type of Snip you want.
Here's how the free form works.
I just love this "new" little tool that I now have in my arsenal of computer tricks.  I think it will make my blogging life a little easier.
What did you learn today?
Not sure what tomorrow will bring but you're never to old to learn something new.  Join me tomorrow to see "What I Learned Today".