It's called Five Minute Friday. Each week, we write freely on a one-word prompt. Then we link up at the amazing Kate Motaung's site. It's a flash mob of writers- having fun and sharing their take on one word. This week's prompt is SAME.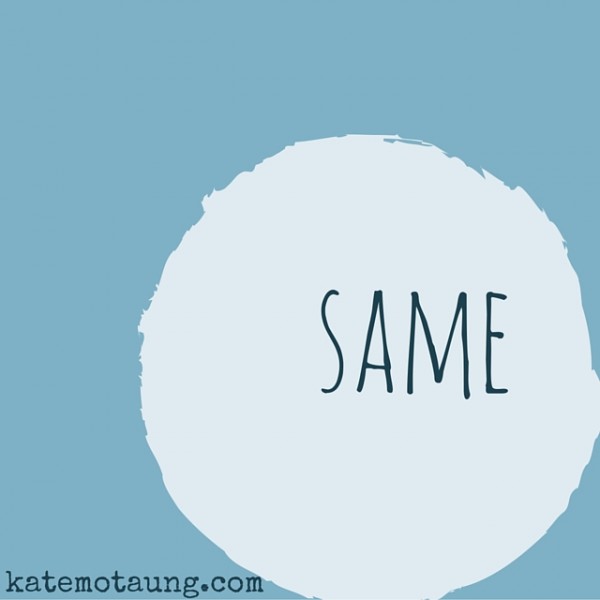 I had to think about this one for a bit but it hit me this morning during my walk.
As we get older, I think many of us have become accustomed to just keeping things the way  they are in our lives.  We're taking life for granted.  We are happy to be living the "same old – same old".   We are sitting back,  taking life easy and letting things ride and all those other old life clichés.  So, we just strive to keep things the same.
Did you catch that- "we just strive".  Strive would be a verb – as in an action word.  Meaning to take action – meaning to do something.  So that means, that as we think we are being a bit lazy and not having to doing anything to keep our life the "same" we are actually working very hard to keep our lives from becoming "different."
Everyday we miss opportunities and great adventures are lost because we are working on staying the same instead of working to become different and grow.
Change is hard and it can be scary but if we don't strive to make things better for us;  If we don't work at learning new things and trying different things.  Then we stay the "same" and we miss out on so much of the other glorious things that God has put in our pathways.  If we don't travel those pathways, we'll never experience all the other gifts He has put in our lives.
I challenge all of you to try something different tomorrow – even if it is just driving home a different way.  Kick "same" to the curb.  Begin to be different – there is still so much out there to see and do and God did not intend for us to stay the "same" – He wants us to "grow" our entire lives here.  Why else would He have created some many wonderful and mysterious things to enjoy and explore.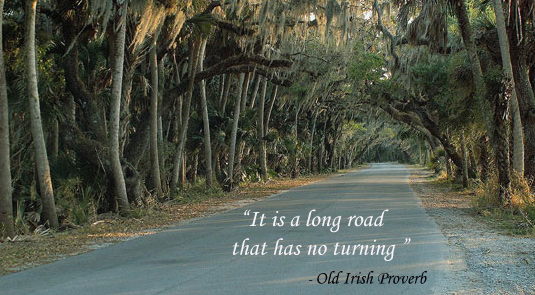 Be different – Keep growing.