It's called Five Minute Friday. Each week, we write freely on a one-word prompt. Then we link up at the amazing Kate Motaung's site. It's a flash mob of writers- having fun and sharing their take on one word. This week's prompt is ALONE.
When people hear the word "Alone" I believe they automatically think of the dark side of the word.  "Alone" to many, is a sad and depressing word.  They think of the emptiness of the word.  The loneliness of the word.  People fear the word "Alone".
I must admit that often I feel and fear the dark side of "Alone".   Sometimes I think of the future and have a fear of being alone.  As I get older, I find myself thinking of so many things that I would have never thought would even cross my mine – but now they do.
I wonder what would life be like if something happened to Don.  I wonder if Josh will take care of me like I took care of my mom.  I wonder what the future brings for us in this next chapter of our life.
Now that I'm almost completely retired, I worry about being alone and becoming a hermit.  I see myself leaning toward reducing any personal – face to face – interaction with others.
On these days – "Alone" is a dark word.
BUT, let's change how we feel about "Alone".  Let's bring light to the word "Alone".
I enjoy spending time "Alone" when I'm mediating or talking to God.  When I'm reading or day dreaming.  I enjoy spending time "Alone" when I'm taking in what God has created and what He has given to me.
When I'm "Alone" during this time, I'm never really "Alone".  God is by my side and he is helping me to live the life I was intended to live.  Sometimes I get too busy or too involved in myself and my worries that I forget to "Be Still".
One of my favorite scriptures is Psalm 46:10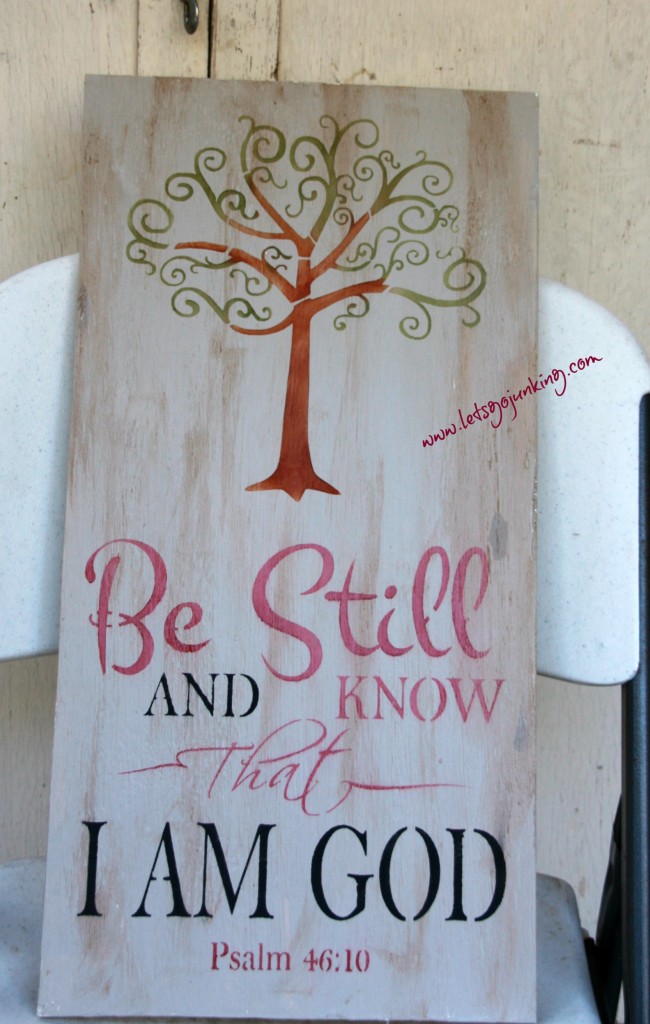 It is such a favorite of mine, I even created a sign.  When things start to overwhelm me and when I start to feel the dark side of "Alone". I think of His words and a calmness comes over me and I feel the light and comfort of my "Alone" time with God.
Do you live in the dark of "Alone" or in the light?