Need a quick gift or just want to make something special for yourself? I've got the perfect idea – A Kitchen Chalkboard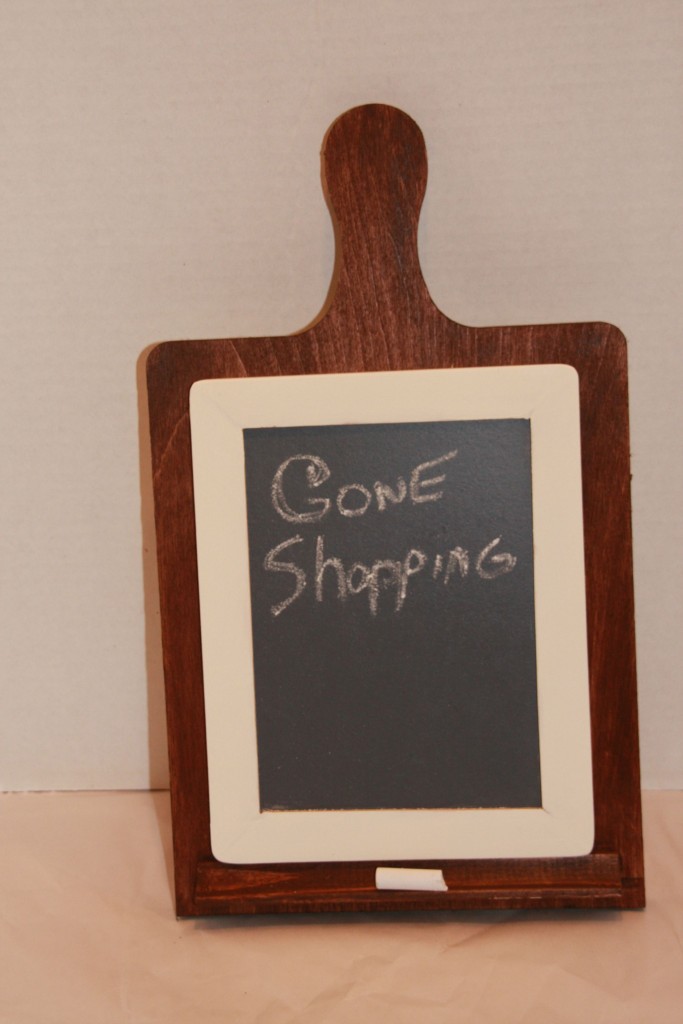 You can make this cute little chalkboard with a few inexpensive supplies found at your local craft store.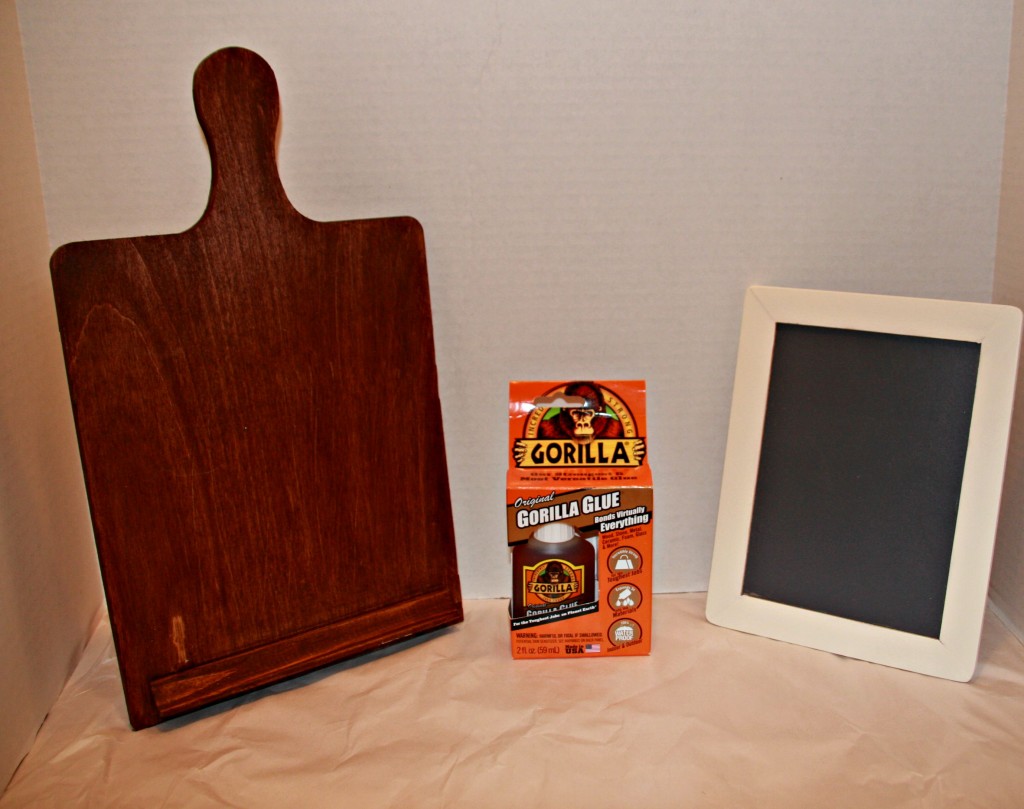 Here's the list:
Gorilla Glue
Wood framed chalkboard
Acrylic paint for chalkboard border
Wood stand with ledge
Wood clamps or something to do the same
I stained the stand with Minwax but if you don't have any Minwax stain around you could just paint it.  I painted the border of the chalkbox with white acrylic paint.  When the paint and stain were dried I applied Gorilla glue to the back of the chalkboard and glued it to the stand.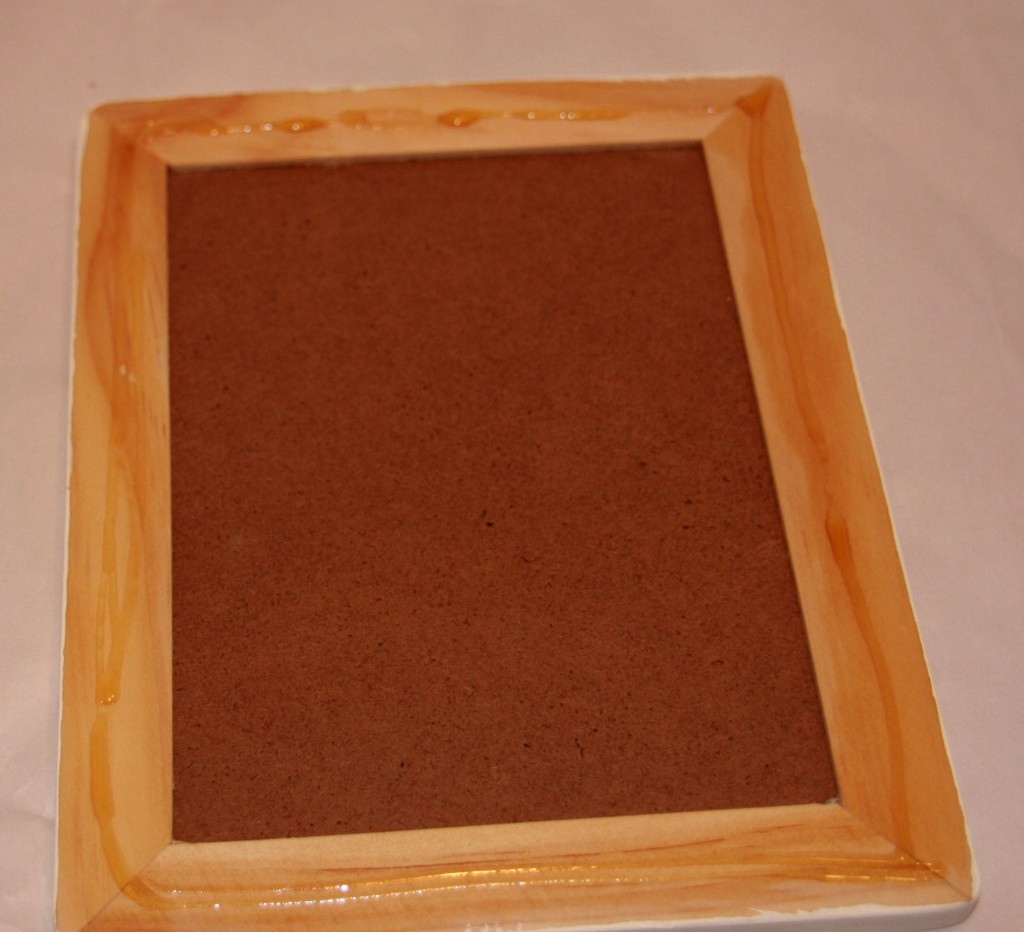 Gorilla glue has been on the market for years and it states it is The Toughest Glue on Planet Earth.  BUT lots of people buy it and find that it doesn't work.  Here's the secret – get ready for it:
Gorilla Glue needs water to activate
Yep, it takes water to make Gorilla Glue stick.  That's the big secret.  Spritz a little water on the surface of what you are bonding and the glue expands into the materials to form an incredibly strong bond to just about anything.  It's also 100% waterproof, safe for indoor and out.  It can be sanded, painted or even stained. It's just plain magical how things work out when you read the instructions! Check out Gorilla Glue's website for full instructional videos, more about the product and even some great inspirational projects.
Use it – Don't forget the WATER – And you'll love it!
Once I glued the two wood pieces together, I used some clamps and let it set for a bit make sure the glue was doing what it was made to do – adhering the two surfaces.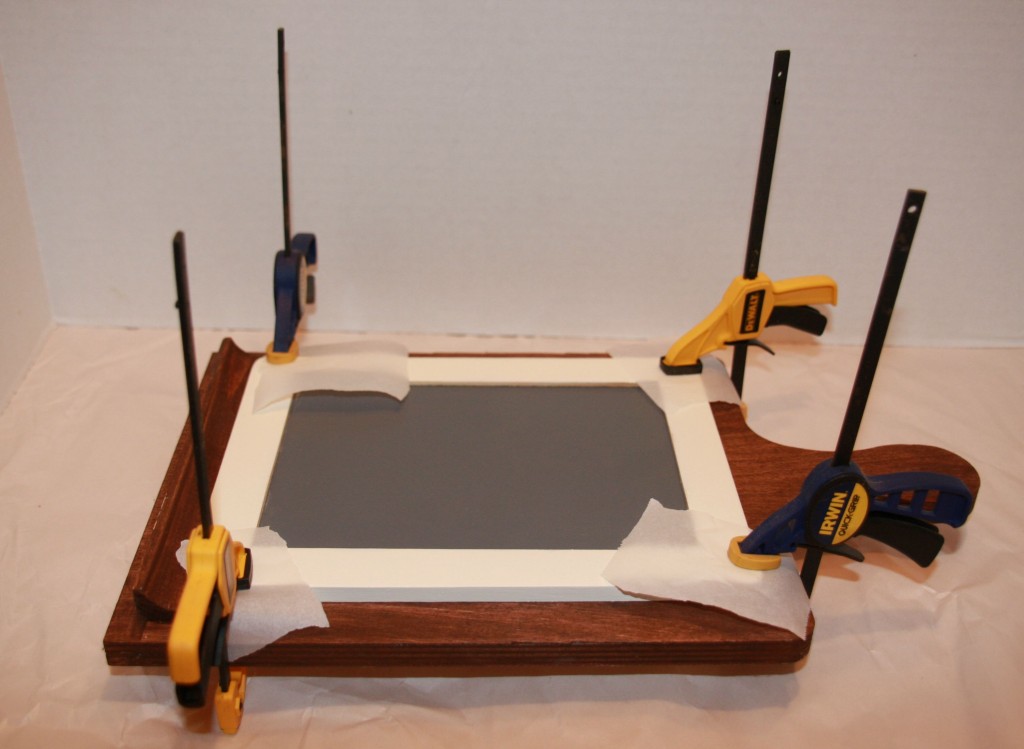 If you don't have any clamps, I advise you to purchase some – especially if you are going to try out some of my projects.  Clamps are up there with heated seats and sweet tea – A couple of the best inventions ever made.  They are inexpensive, easy to use and not only a time saver but it's like giving you extra hands. I have some Dewalt and Irwin brand clamps and even some big Craftsman clamps.  I'm hoping that Santa brings me some very big clamps this year.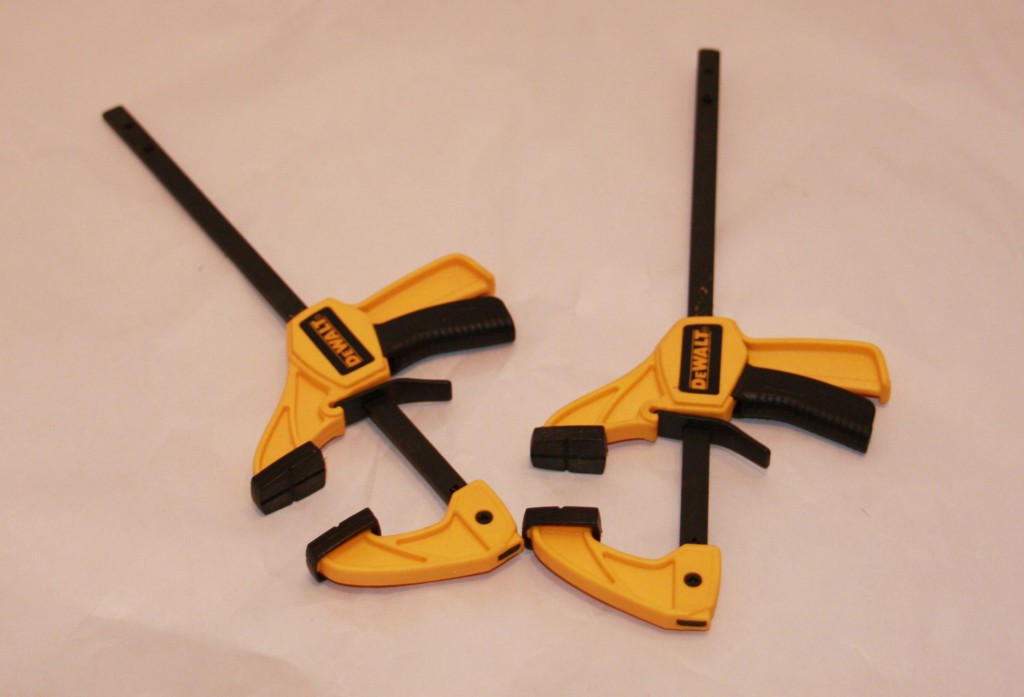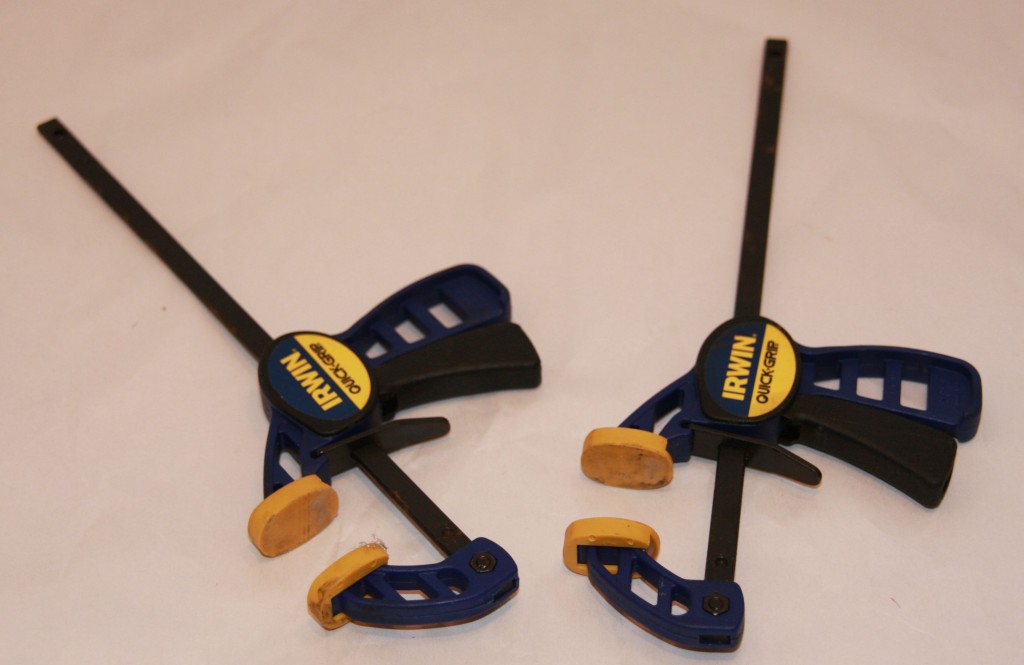 After the glue dries, your Kitchen Chalkboard is ready to go.  Hang it in your kitchen or give it as a gift.  Feel the pride, when you can say – "I made it myself!" See ya' soon.