I don't know about your kids or grandkids but mine still love anything Minecraft.  Now if you don't have kids or grandkids that are into video games, then you just might be asking – what the heck is Minecraft.  It is this creative game that the kids can make things out of blocks.  They plan it on our tablets, phones and of course we have the Xbox game.
They spend hours building cities, houses, farms and forests.   There are cows, horses, dogs, pigs and chickens.  Yep, they have square chickens.
Well, we got a wild hair to make us a MindCraft Chicken and one that we could eat too!
Here's the boys' delicious MindCraft Chicken.  Not too shabby for two 7 year olds.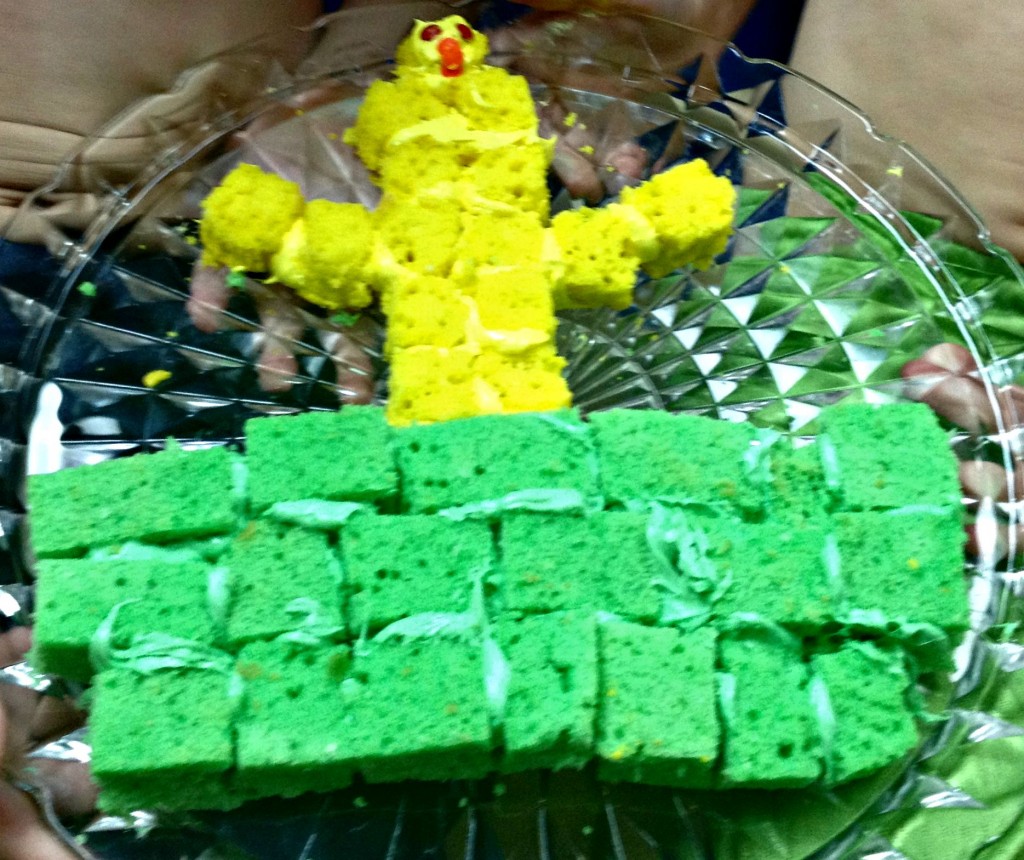 The boys had a blast making their chicken.  We just added some food color to a white cake mix and white frosting.  We baked mini-cupcakes and then cut them into squares.  Colored frosting was our glue.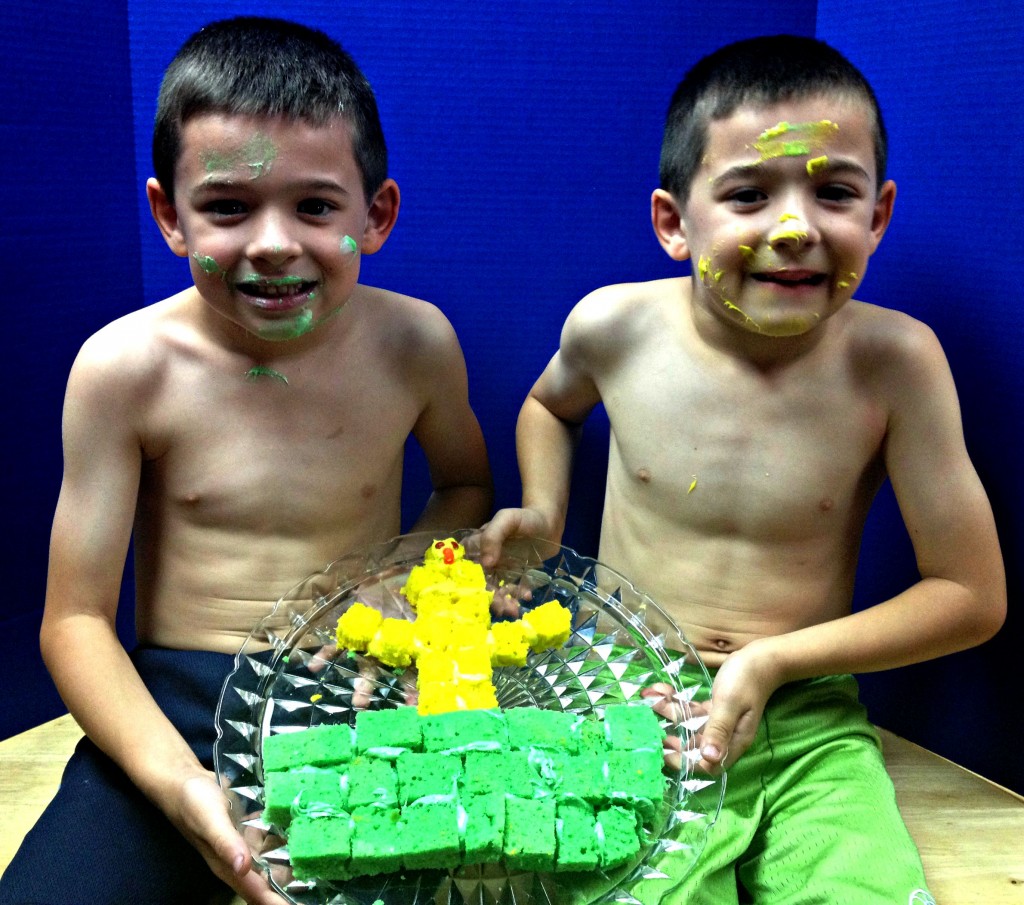 Let me know what your MineCraft chicken looks like or any other MineCraft animal you make while you're avoiding this summer heat.