Well ladies (and a couple of gents), what projects did you get accomplished this past week?
Or in my case I should ask, "What projects did I start this past week?"
I can honestly say that I did complete a few things. I'm very proud of myself. You all know me – I'm the starter, Not the finisher.
The boys were here for their last week of summer vacation. They start second grade in the morning. Summer went by way, way too fast.
Since the truck is still injured, we hung out at home. I had promised them that I would teach them to ride their bikes without training wheels during summer break. This was my last week to keep that promise so I can say that "SuperGrandma" made sure to get that done. Wrote a bit about it on my very first Five Minute Friday entitled – Find.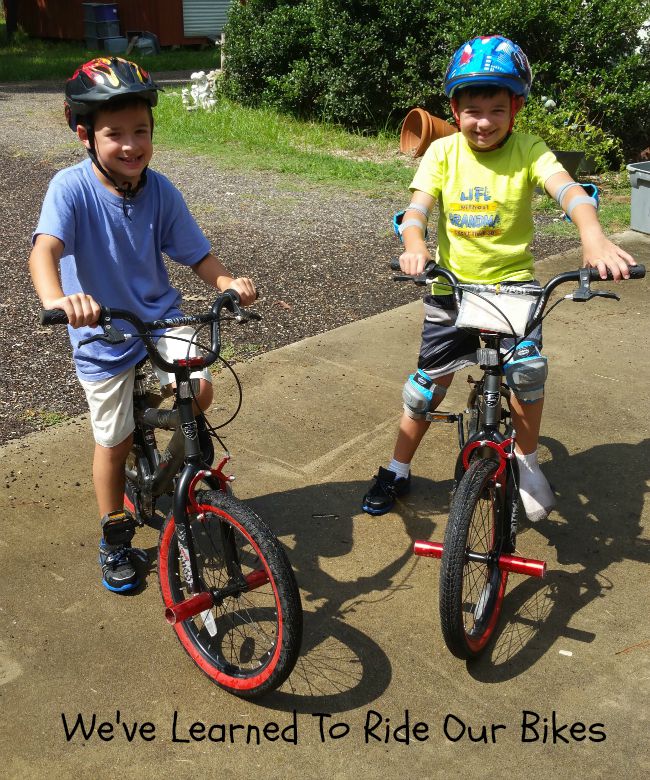 Grandpa took them on their first ride on the street without training wheels.  They LOVED it and tried to use their hand signals but were a little shaky since they hadn't thought about riding with one hand.  Of course, Grandma was tail gunner – making sure everyone was safe.  We did have a man down due to a shoestring coming untied and getting hung on the pedal.  I believe Grady learned an important lesson about shoestrings and bikes.
Warrenton is coming up in about three weeks. One of my popular "craft" items are my Six Foot Rulers. I usually sell 30-40 of those each show. I sanded and stained 15 of them. I'll work all week to get them finished and then start on another batch the following week. If you need one, they can be ordered in my Etsy store.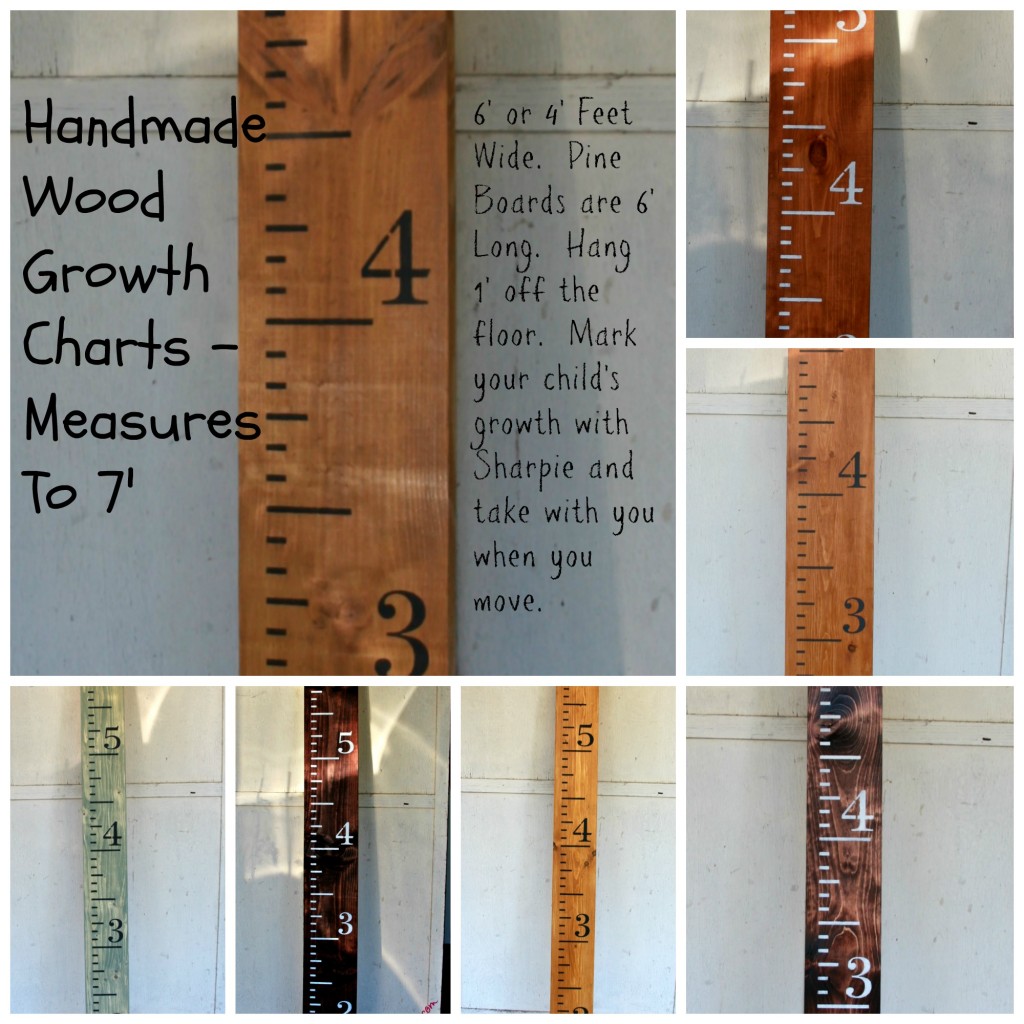 Plugged in my beloved Ryobi Miter Saw and made a cool piece of wall art using cedar scraps and Elmer's Wood Glue. That post will be available this coming week.
Since I had already warmed up the saw, I made a slated box. I was painting it with a Krylon Nickle Finish Paint but ran out of paint. I'll post that finished image when I get more paint.
I also finished up some square pumpkins and started some square snowmen.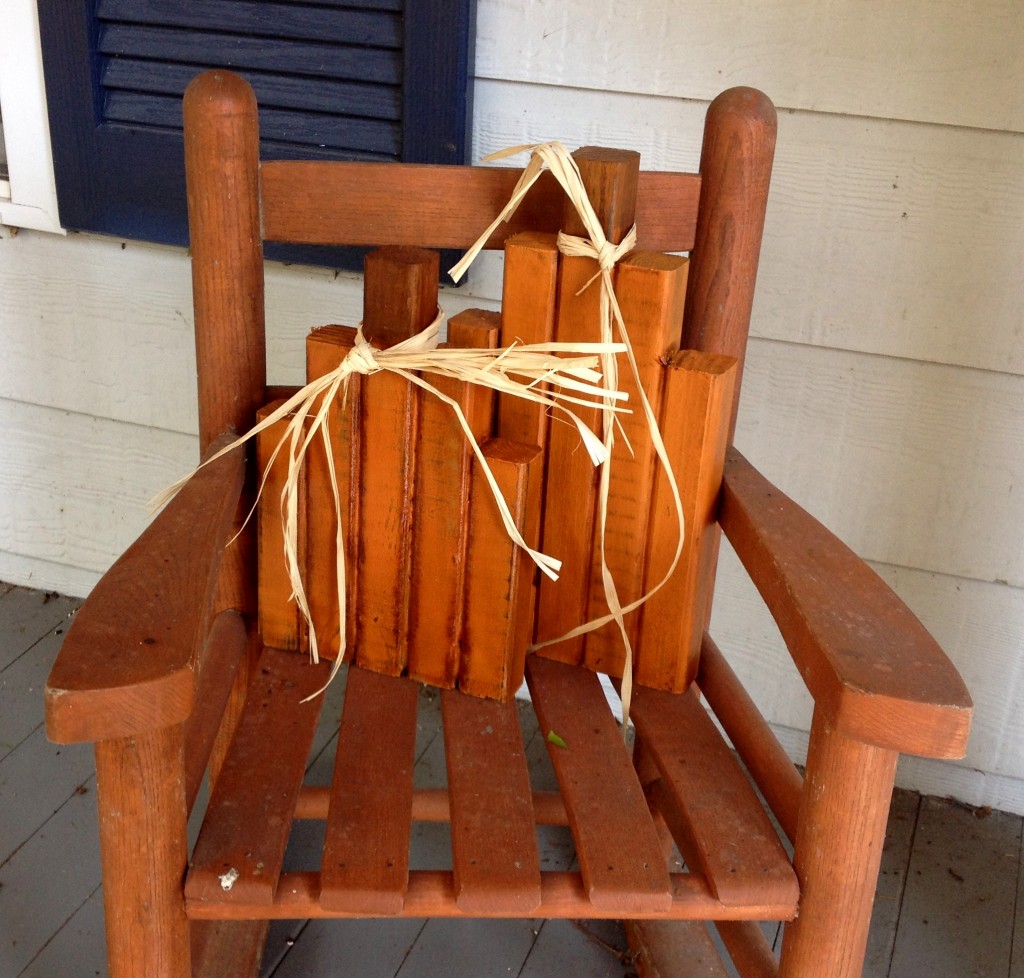 Since the boys were here and they can get in low places (you other Grandmas know what I'm talking about), we decided to purge all the kitchen cabinets and drawers. That was a great feeling and I packed up three big containers of stuff we don't use and they are ready for the next garage sale. I made mention that we needed a way to corral up the glass pot lids. Don (dear husband) made the coolest lid rack for us. I wish I could say that I made it but I didn't, but – I did stain it.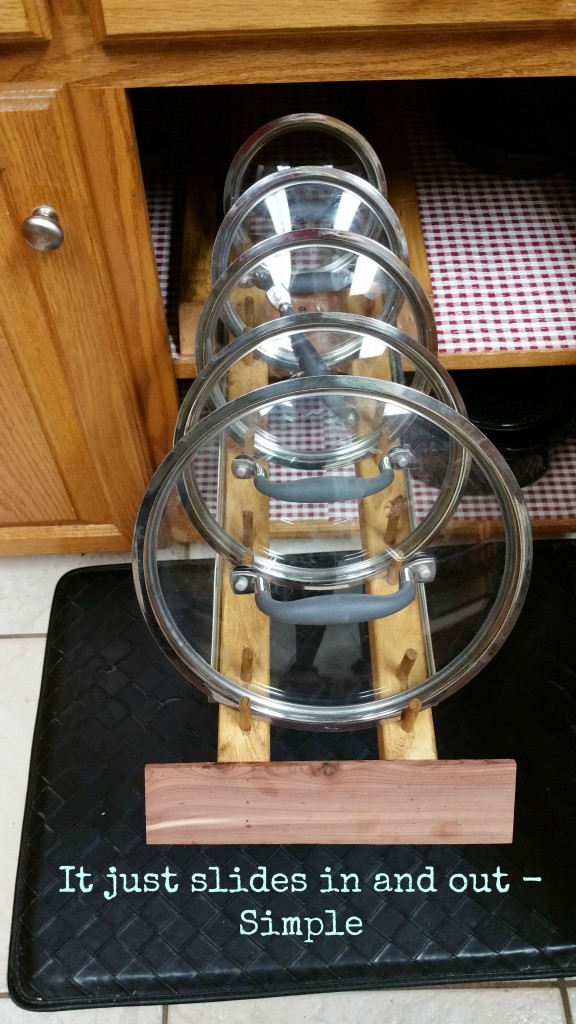 I finished up and started a few more projects out in the garage but that's for another post.
In the craft room this week, I played around with my Cricut Explore (another one of my favorite tools) and made some cute signs. I'm going to do some vinyl on glass this week. That's about all I did in the craft room.
I spent a lot of my time this week, tweaking the blog and writing.  I'm really excited about a couple of series that I'm starting this fall.  One is Five Minute Friday where we receive a word and then just write for five minutes.  I did my first one this last Friday.  This will be lots of fun.  September 1st, you will see "What I Learned Today".  There will be a quick post everyday in September with a tidbit or two of something of value that I learned that day.  I could be kitchen tips or workshop pointers.  They could be heartfelt lessons or trivia.  Heaven forbid if there are cleaning tips – but you never know.