I learned another very important lesson today.  Well, actually it confirms what I know but the lesson just hadn't sunk in yet – until today.
I had an order in the Etsy shop for one of my Porch Rule signs.  You have to admit – it is cute (and you better believe that I have one on my porch too).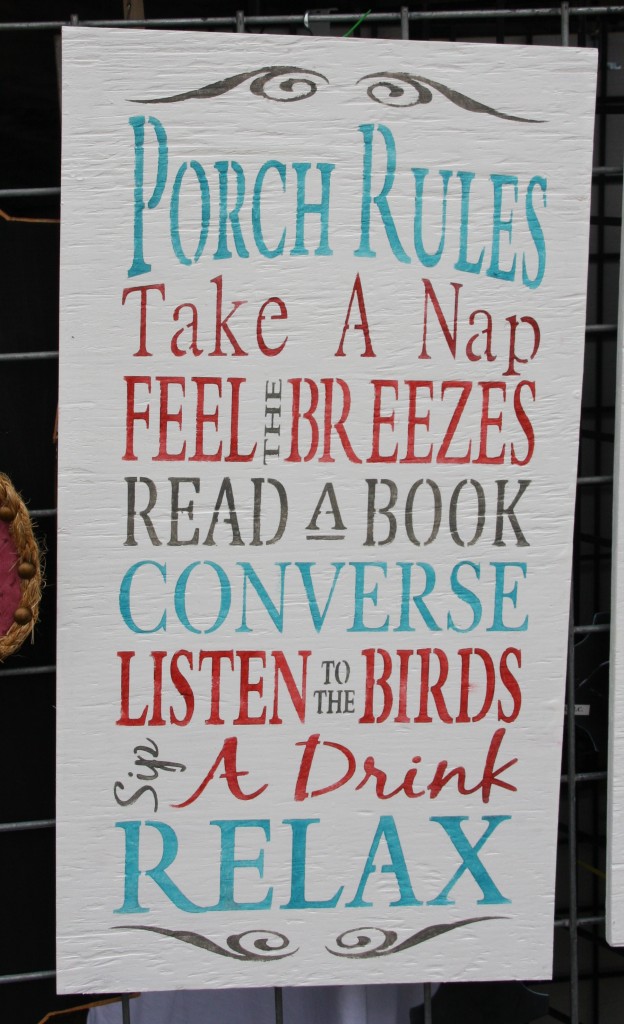 It takes a few days after I make one of these to ship them.  After I paint the board and then stencil the sign.  I like to let it dry for a day it or two because I use a cream paint for the lettering and it takes a little longer to dry.  I don't want to wrap it up and smear the paint.
So I've painted the board and I've painted the letters and I have let it dry for 3 days (remember we've had a long weekend).  I want to get this in the mail tomorrow so I'm going to seal it today so it has time to dry before I wrap it up tomorrow.
Well, here's the lesson.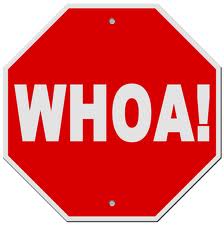 Before you spray your sealer (or anything that comes out of a can) – STOP!  Spray away from your project and make sure the paint/sealer is coming out of the can the correct way.  That it is spraying a fine mist and not a blob of gunk.
Yep, you guessed it.  I didn't do as I preach.  I shook that can up and aimed it at my sign and sprayed – gunk.  The sealer came out in puddles of gunk over my sign.
I'm going to see if I can salvage the sign before I scrap it and have to start over.
So, what did you learn today?
Not sure what tomorrow will bring but you're never to old to learn something new.  Join me tomorrow to see "What I Learned Today".