I have a confession to make: I'm an introvert. Always have been.
As a very shy young girl, I found friends in books. I loved to read and still do to this day. I remember getting my first library card. That is one memento I wish I still had – that little piece of paper where I printed my name.
I read any book I could find about animals and of course all the books on horses. Fiction or Non-Fiction. It didn't matter as long as it was about horses.
Whitman Classics were treasured objects in my little hands. I read all the Bobbsey Twins books and all the Timber Trail Riders books. I also read and still have my Heidi, Black Beauty and Call of the Wild. Just seeing a Whitman Classic brings feelings of joy to me – still at this age.
As I certified "Junker" I sometimes run across some Whitman's that are in sad condition and I will rescue them. I have ended up with a large collection of these rescued books but I'm not sure what or how I thought I could help them.
It is the covers that bring the most joy to me – the colors and the titles. The pages are ripped and yellow and brittle. The covers are peeling and torn.  The spines are broke.  Yet, I can't bring myself to throw them away because I know what is between those covers.  Friends and Adventures.  A place to escape and be someone else.
I want to save them – I want to preserve them and keep all the memories.  I found a way that I could do that!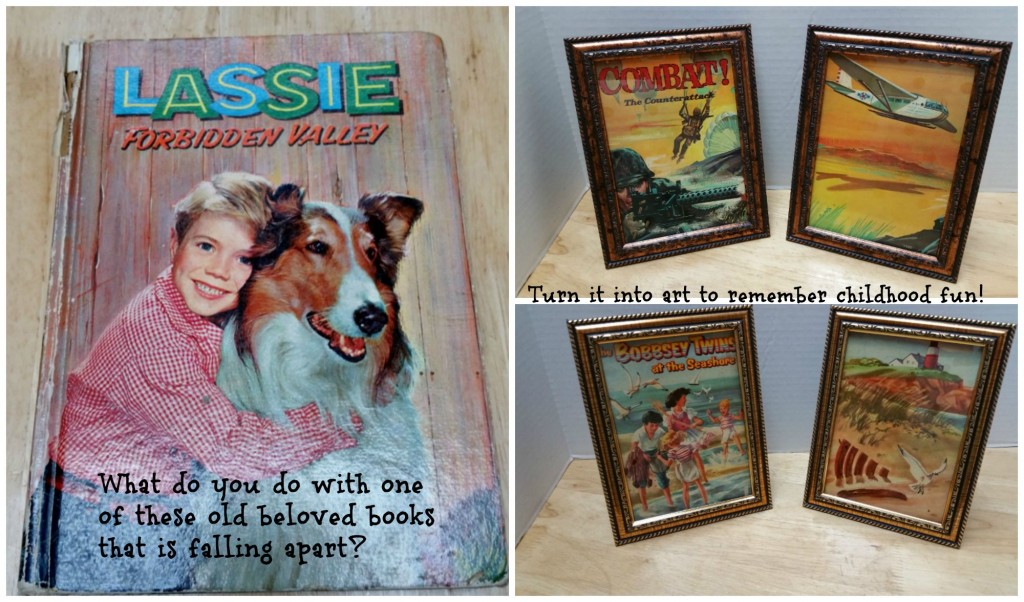 All it took were some 5X7 frames I had laying around and my Fiskar Paper Cutter.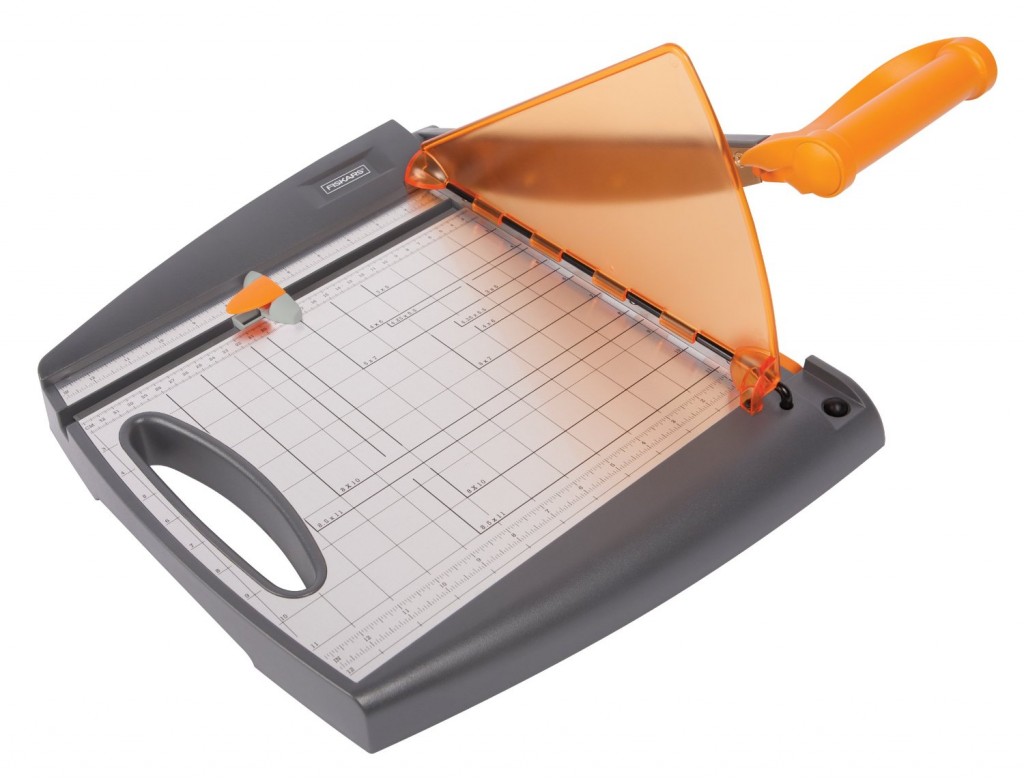 This cutter is GREAT!!  I love the self sharpening blade that never has to be replaced and the fact that it can cut paper, cardstock and heavy cardboard (like the book covers).  The best thing about this paper cutter is that the most common dimensions that a crafter uses are right on the machine.  It took all the guess work out of cutting the book covers for a 5X7 frame.  Love Love this paper cutter.   Here's my affiliate link to grab yourself one on Amazon.
I love the way they look in the frames.  As a set, I still feel like I have the book.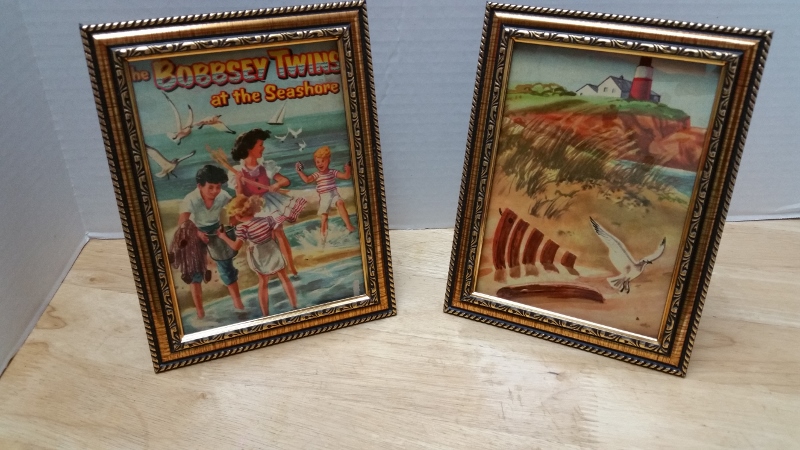 They bring a smile to my face each time I look at them.  I think of all the hours spent with these treasures in my little hands.  I remember all the friends I made while reading and how often I was sad when the book ended and I knew I wouldn't see my friends again – that is until I picked up the next book.
What was your favorite book or books as a child?