Well ladies (and a couple of gents), what projects did you get accomplished this past week?
The best thing that happened this week was "I Got My Suburban Back!"   Yeah.  It went from this
To this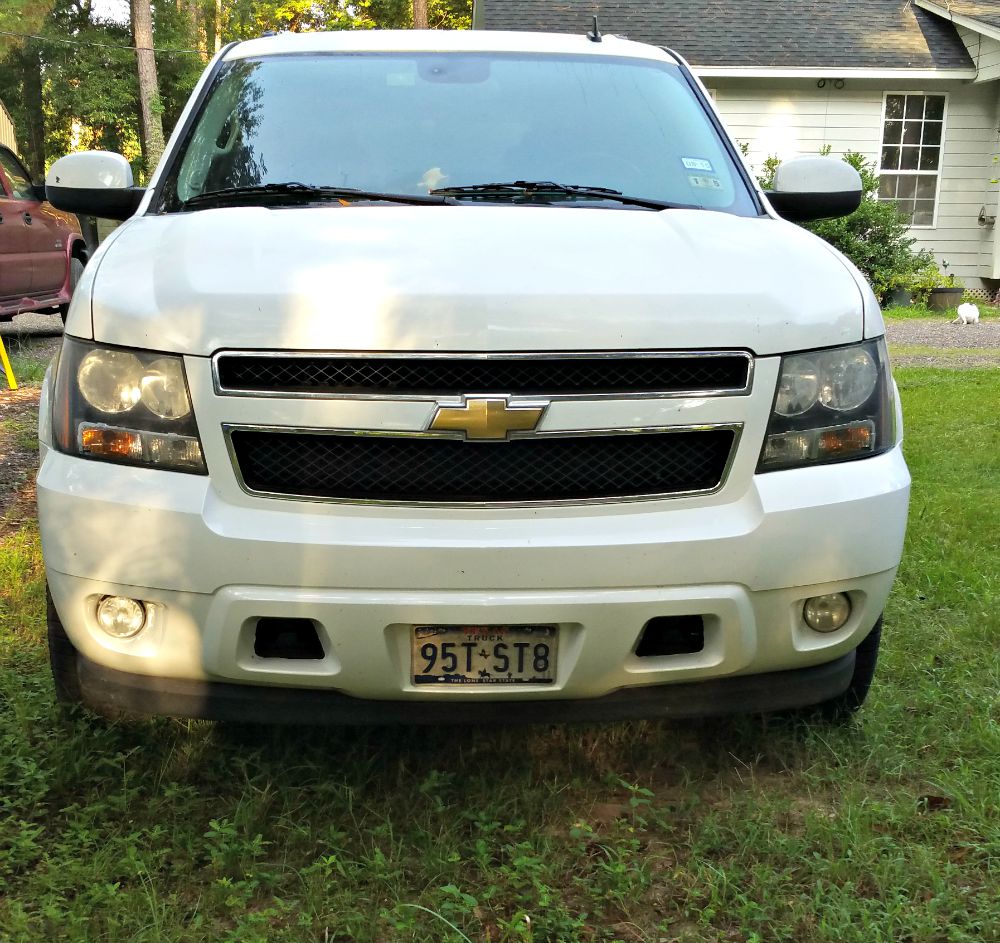 Sad thing is that the kid that hit me had no insurance.  My insurance company is trying to get mine and their money back and if not, they will have his license suspended.  GOOD!  If I have to pay insurance – everyone else should too.  End of soapbox.
Projects – let's see.  Warrenton is coming faster than I want it too.  I did get a few of the measuring sticks finished but not as many as I wanted to.  I'll get more of them done this coming week.  You can order one from the Etsy Store – The Vintage Farm Girls.

One of my favorite projects was recycling some vintage children's books.  This was a quick and easy project and made me smile the entire time.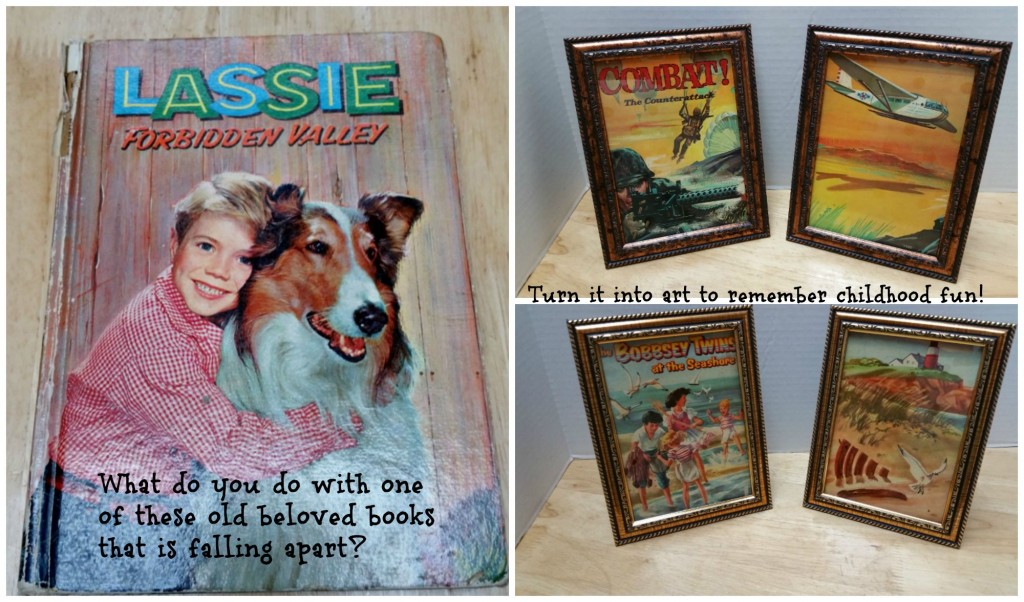 I painted a coffee table with my HomeRight C800766 Finish Max Fine Finish Sprayer
 and it is ready to be put on the trailer for Warrenton but wait – I have to empty the trailer to load the trailer.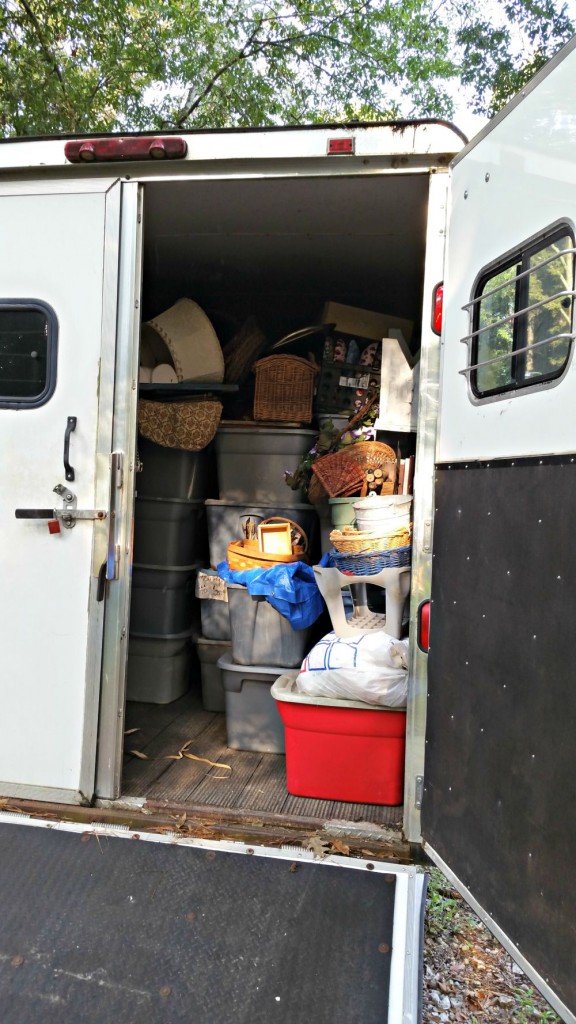 And as you cans see – It is a very LOOOONNNGGG trailer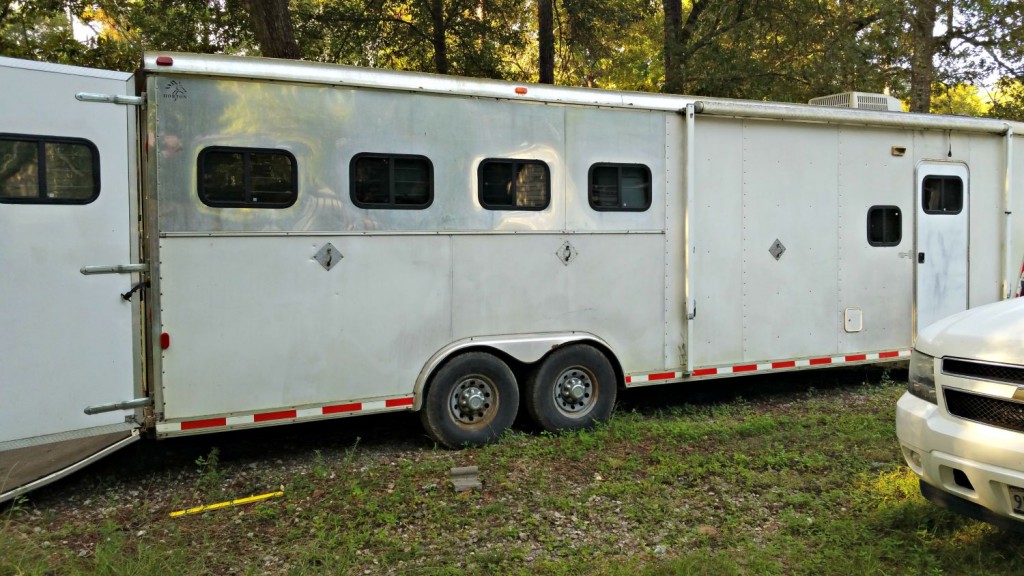 Sad situation.  Right now it would be appropriate for y'all to say "Bless your heart!"
I made a little side table out of pallet wood and an old aquarium stand.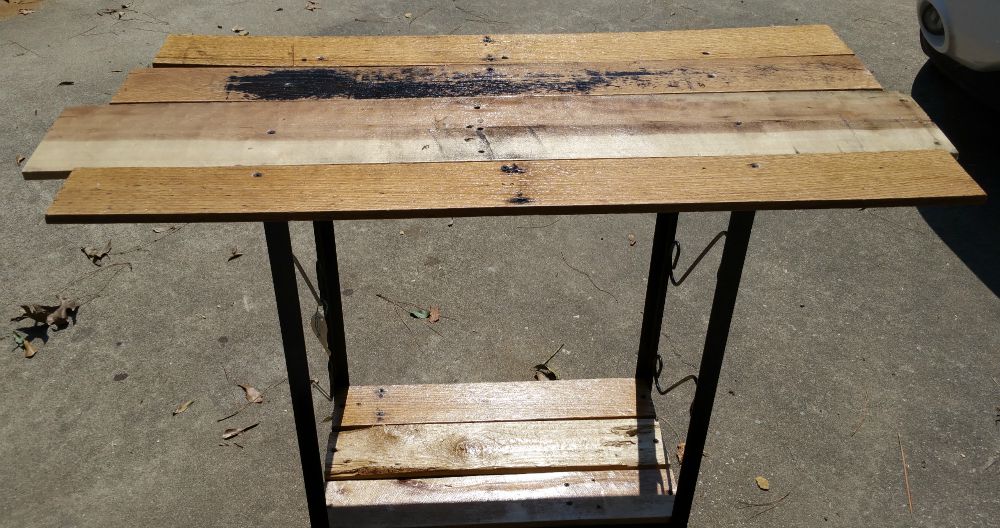 I finished a couple more signs.  My misspelled signed got finished too.  This is what happens when your remember – after you painted the sign – that you are a pretty bad speller.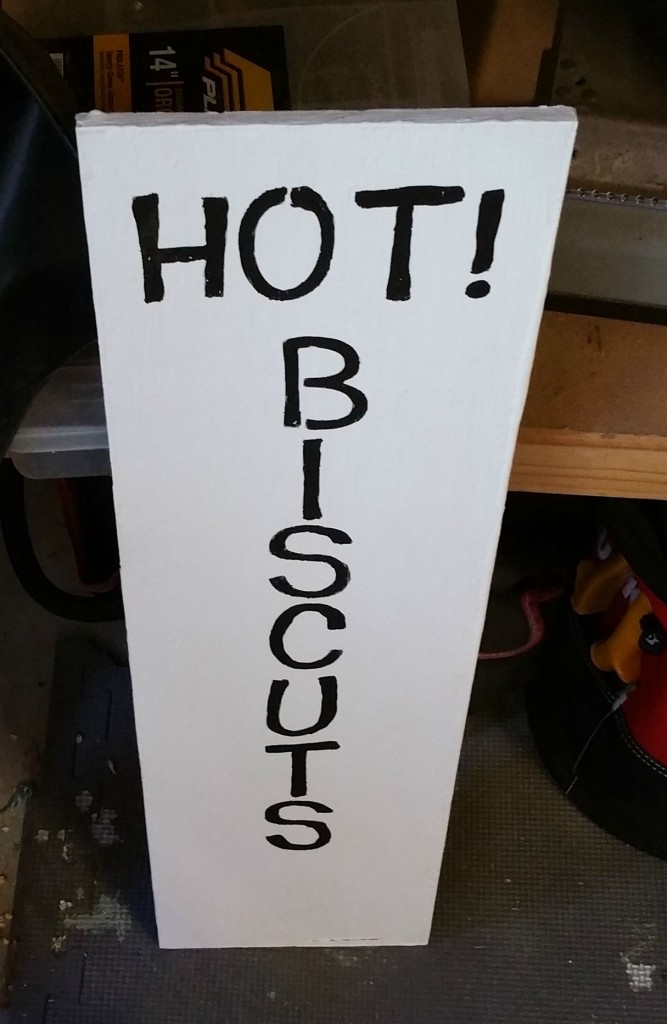 I used my Kreg Jig Jr. for the first time today.  It is so cool!  Really, Really Cool!!!  Let me say that one more time – COOL!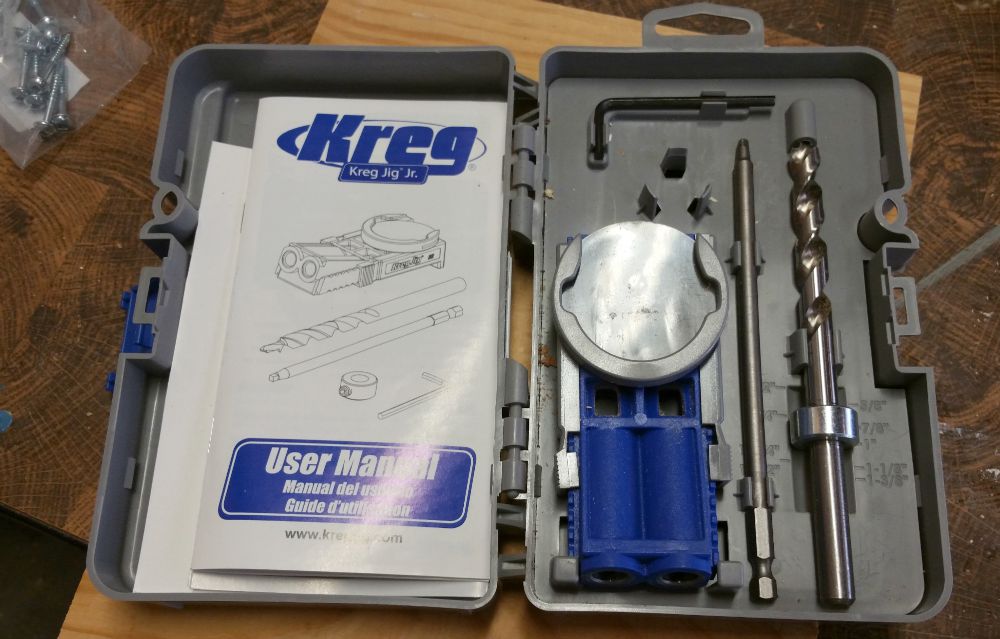 I used it to attach three board together and made a sign.  I know, you are saying, "Dang girl, do you make anything other than signs?"  To my defense – I was just practicing with the Jig and didn't want to throw the wood away.
I was productive with my nifty little gadget:  I used it to repair a saddle stand that has been in three pieces for three years now.  You know, one of the things you are going to get "round" to.
Went junking with my little cousin one day this past week.  Of course we had to go to the Habitat For Humanity Restore.  Picked up some light fixtures and lamp shades.  Here's one of the lights before Rustoleum.  We'll be taking it to Warrenton – so come on out so you can see the finished product.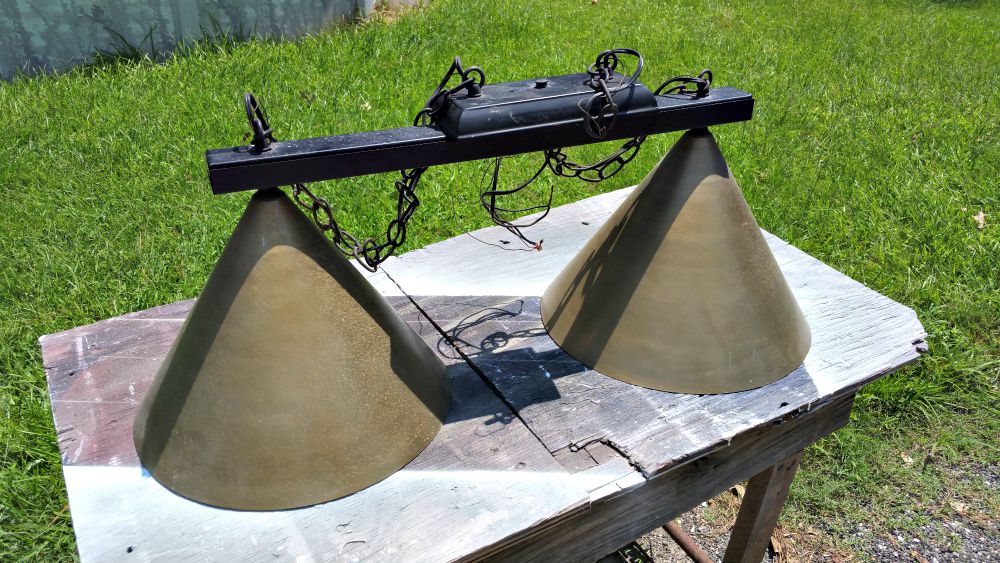 Please overlook the unkempt grass.  I did mow 4 of our 5 acres this afternoon.
Made this large crate using some scrap lumber and my best friend – my Ryobi Nailer.

My crate is finished – tagged and ready to go on the trailer.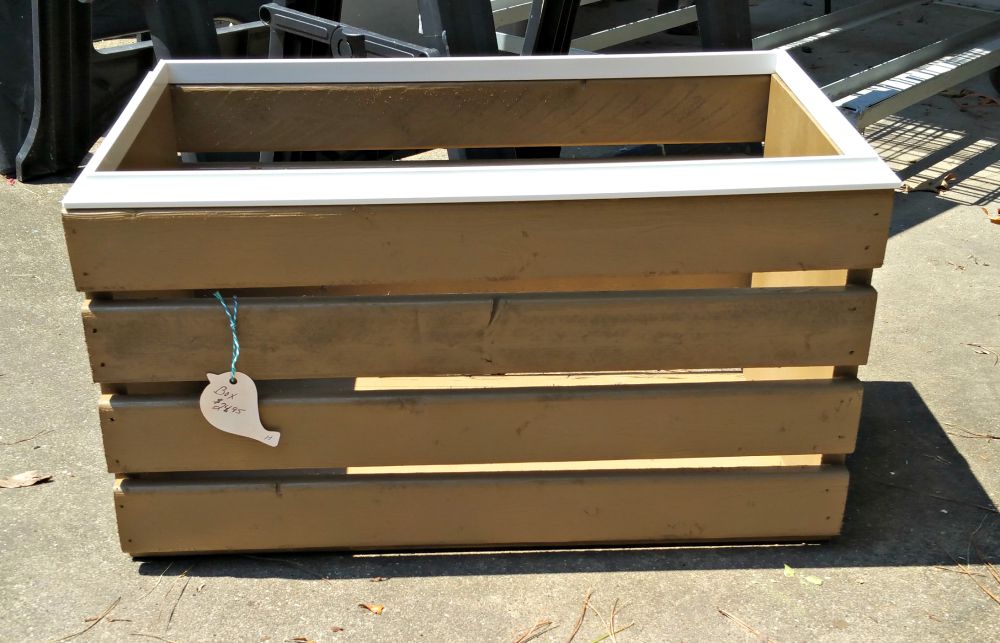 It was a busy, busy week and I've got several posts to write with more details about all the things I did do this week.  Stayed tuned to see what fun I had.
What did you did this week?